If you have been searching high and low for well-recommended removal company London has your answer. Best Removal Company London can handle all of your commercial and domestic removal needs. Our many years of experience have shown us the best way to conduct and manage the removal needs for any sized job. Forget about all the times you had over-priced companies ruin your day and plans with their unprofessional conduct. Trust the leader in removal company London to take care of your removal project with finesse and courtesy.
We hire only the most professionally trained removal staff at our London removal company, and we have trucks and manpower stationed all over the city to insure that we can provide the fastest, and most affordable removal services in London. Our technicians have decades in between each other, working in this sphere and have handled every project from moving homes to moving places of commerce in the London and Greater London area. Because we care about our customers' satisfaction first and foremost, our entire moving company in London is vetted and insured, and you can be sure that your property is in the most capable and trustworthy hands when you rely us to handle your move for you.
. We only use the most secure methods and our equipment and moving materials are all safe for you and for your possessions. We have moved the most fragile glass decorations for miles in the most hectic traffic,which our completely satisfied customers will testify as being true completely. We know how valuable they are to you, and we treat them as if they were our own. We encourage you to see what our current and former customer have to say about our UK removal company on our testimonials page.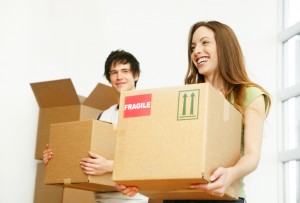 We have invested in creating a removal company London that is unmatched in its diversity of services. For a full listing of our services and prices, please visit our pricing page. Unlike other companies in the field, we support full price transparency. You will find no hidden fees or taxes. You will be an active participant during the quotation and confirmation of the price, so that you are one hundred percent sure what you are paying for.
We understand how much of a hassle it can be to organize, pack and then execute your move. Let our removal company in London do all the heavy lifting for you! We can gather, pack, store and haul all of your possessions, and you won't even have to lift a finger to help. Our home removal services are among the most efficient in the industry and we invite you to experience why for yourself. We are the most affordable moving company in London, we have the most comprehensive customer satisfaction policies, and we are the fastest removal company in the city. Not to mention, we have the friendliest employees!
It has never been easier to contact Best Removal Company London to schedule service or assistance. Simply call us on 020 3746 6749 and we will rush to your assistance! Our friendly staff will provide estimates, and free quotes, they will schedule service or they will answer any questions you have about our London removal company. Our support staff is positioned to answer any enquiries 24/7 and help you create a custom package of services to match your needs and your budget to the very last pence. You are also welcome to schedule service yourself, from our online service request page. Don't hesitate, let us take all the hassle and backbreaking work out of your next removal! Call now!