For the most dynamic and affordable commercial removal company in London, call on Best Removal Company London. We specialize in helping clients of all sizes get their property and possessions moved safely and securely, and we are certain that we can help you too! We have developed moving methods that serve clients from every sector. We use a checklist to insure that every task is properly taken care of. This checklist applies to the gathering, loading and transport of your property. We get the job done right the first time, every time, and your property is always safe with us. All of our staff are vetted and fully insured, so you can be sure that your possessions are in the most capable hands.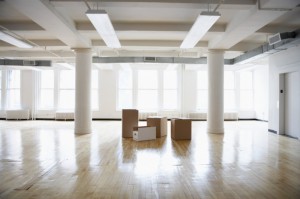 We will be happy to manage every single aspect of your commercial removal so you don't have to lift a finger. And our London commercial removal company has gained a rock-solid reputation for the care we provide to our customers' belongings. Let us show you why we are the number one commercial moving company in London! You can see what our clients think of our low prices, exceptional service and customer care policies by viewing our testimonial page. And if you aren't yet sure that we could provide moving solutions for you, please view our pricing page, where we list all of the services we offer, as well as the prices we charge for them.
So when it comes time to move your business or office, please consider Best Removal Company London. We go out of our way to make sure your belongings are cared for, and handled in the most responsible manner possible. We can move any volume of material, and we can move it safely. We have an organized method for categorizing you materials and with our labelling system, we can even do tagging so that when we get your material to its next location, we can place it back in its original order.
Moving your business is a job on a far larger scale in comparison with domestic or house removals. When we are talking about a commercial removal the bar is higher due to the risk of losing the market or clients, while the job is being done. This is the main concern of business clients, but with Best Removal Company London your business will handled with careful planning, organisation and professionalism, which we extend to all of our business clients. Our commercial removals London are the most highly recommended service due to the high success rate we have and keep building up. We extend you the freedom to contact any of our old clients and ask them personally anything prior to our removal services – there aren't many commercial removals London companies that offer the same as us.
It has never been easier to order commercial removal services. You can reach our helpful associates 24/7 by calling on 020 3746 6749 and they will assist you in any way possible. They can provide you with quotes to move your commercial establishment, they can schedule moving service for you or they can simply answer all of your removal questions. As an added convenience, please feel free to request service online through our booking form.