One of the most important items to consider when packing for a home removal, is what sort of material to use when transporting your property so that it won't become damaged. At Best Removals Company London, we are the experts in packing solutions in London. We can provide you with all the materials you'll need to keep your belongings safe and secure either for the move itself or for short-term storage in our London storage facilities.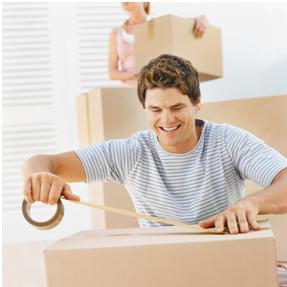 While we handle all manner of home and domestic removals, we can also help you select the best storage boxes for their long or short term storage. Our London packing company has years of experience moving homes, and we will provide only the most sturdy materials in which to store your possessions. Since we handle removals so frequently, we are well-equipped to provide packing materials that perfectly compliment our extensive home removal services.
We can provide all the boxes, packing tape and storage containers to make sure that your move doesn't include any nasty surprises such as broken antiques, or furniture. You materials will always be packed safely and securely within our London storage facilities. We have become experts at removals packing, and we're sure you will find great value in our services. You can see how well we treat our customers by browsing our testimonial page. You will receive the same high-level of service that all our clients receive.
Since we do far more than simply packing away materials for storage, we invite you to browse our services and pricing page, where we list all of the moving services in London that we offer, as well as a complete pricing list for all our services. Once you work with us, you'll realize how we got our rock solid reputation. We worked hard for that reputation, providing well-supported removal services to clients all over the globe.
If you are facing a move in the near future, plan ahead and call us to let us show you how we can help provide the most painless moving experience you've ever had. We can transport your belongings from one location to another, or we can manage the entire move for you, including storage when needed.
Moving is considered by all people to be a very daunting, tiresome, time consuming and nerve wrecking job. All enjoy the fabulous results from when moving, changing the environment, new people, new experiences etc. One of the general reasons for individuals to detest the actual moving process is packing. That and unpacking are two of the most time consuming jobs one faces if he decides to relocate on his accord or he prefers packing on his own. Large percentage of people that decide to pack without outside help by a professional removal company suffer from losses to their material possessions, something being misplaced or even damaged. Proper packing is essential for a proper and successful relocation, it isn't a something minor, which should be neglected. Leaving the packing task to our trained and experienced movers will save you a great deal of time and effort furthermore you will have peace of mind knowing that all in its place. More than once removal service consumers prefer to skim on the packing solutions we offer in exchange to reduce the cost of the removal job at hand. We always highly advise clients not to neglect that manner, when we first have established that they aren't experienced enough to handle packing on their own.
Simply give us a call on 020 3746 6749 and a service representative will gather information pertinent to your move, or contact us through our service request page online. With just a little foresight and planning, we can help your move go smoothly, and that's priceless. Call us today!