We understand that sometimes a move involves more than simply crossing town. In some cases it means moving all the way across the country. At Best Removal Company London, we can handle your UK removal, no matter how far you need to go. We have trucks and manpower stationed all over London to insure that we can respond to your call immediately. We have the latest equipment and GPS and we are the most professional moving company in the country so you can be absolutely certain that your materials are being well-cared for, and that your possessions are in the hands of truly capable and caring workers. All of our staff is vetted and everyone is completely insured, so you'll never have to worry about damage to your property.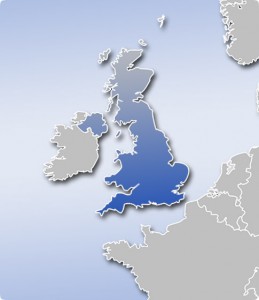 Our many years of providing commercial and domestic UK removal services have provided us with a checklist that we use when we tackle a job that insures that we will remember every single task right down to the smallest detail. It's our way of organizing your move so that no detail is lost and no materials are damaged. We can help you plan, gather and pack your property for your next move, and if necessary, we can even pack and store it for you, for short or long term. Our UK moving company can provide you with all of the moving and packing materials you need to safely store you possessions, and we can even provide the storage space, should you need it.
We can sit down with you to help plan your removal as well. Our UK moving company has great advice for how to manage your move with the least headache possible. We have labelling solutions for tracking rooms of materials so they stay together during the move and we have storage containers in which we can load your possessions either in the order they must be unloaded or the order in which they will be placed in the new location. For materials that either may not fit in your new location or items you may not have space ready for, we can offer long or short term storage for those as well.
Your moving day will be memorable when you are certain that all preparations prior to the moving process are set exactly the way you want them to be. We from Best Removal Company London can assure you that if you book with UK removals your moving day will be one to remember and boast about. The references of previous satisfied clients can vouch for our intention and professionalism. UK Removals is a company with open policy and each of our new clients can ask of us to offer them a review of our previously satisfied clients so they can see if our services are most fitting for their needs.
It has never been easier to contract help from a more qualified UK removal company than it is now. If you are in a hurry, you may use our service request form, which is found online. But for the fastest and most personalized service, please give us a call on 020 3746 6749 and one of our associates will assist you. They will be more than happy to answer all of your removal questions, or they can provide free quotes for service. Either way, give us a call today and let us know how we can help make your cross-country move a painless one. Call now!